Kerone
5 Types of Common Natural Hairstyles
5 Types of Common Natural Hair Styles
Natural hair refers to the kind of hair that has not had its texture changed by relaxers, straighteners or any other kind of altering chemicals but left in its natural state. Natural hair is gaining more ground and becoming more popular as people continue to show it off. A movement called the Natural Hair Movement was even formed and it involves people of different races, genders and ages preferring to leave their hair in its natural state. The natural hair can also be worn in different beautiful styles. There are so many advantages in sporting a natural hairstyle that involves no chemicals.
1. Confidence
It may sound unbelievable but it is true. A lot of people say sporting natural hair will not show off your beauty but I have never seen anyone sporting a natural hair and also looking ugly. The confidence is shown in the way you walk, talk and do things. The fact that you are sporting a natural hairstyle shows that you are sure of your beauty and the classiness that comes with the style.
2. Sophistication
There is a certain sophistication that overshadows ladies sporting natural hairstyles. People will not be able to take their eyes off them. And guess what? You can wear the hairstyle to any important function and celebration you want.
3. Low cost and low maintenance
People who do not sport natural hairstyles often have to pay huge amounts of money for artificial hair. However, with a natural hairstyle, you do not have to pay such huge amount of money and still look gorgeous. No wonder why more people are going for it.
4. Protection
When relaxers are used on the hair, they can cause scalp irritation, hair damage, and even breakage and hair loss. However, when the hair is left in its natural state and a wonderful hairstyle is made with it, you have no fear of these damages. Instead, you keep looking beautiful.
Types of Natural Hairstyles
There are lots of hairstyles that are great with natural hair. They include:
1. Afro
Someone named Aevin Dugas won the Guinness Book of World Records for the Largest Afro category. She is also a natural hair guru. She had to deal with the negative reactions of people concerning her hair and she took great care of it by using protective styles. Today, she has become a role model for little girls who has decided not to use relaxers but stay natural.There is something unique about the Afro. It frames the face brings out the beauty. It looks like a protective umbrella and people who sport it are always fun to be with it. You can also dye it with any color you want. That doesn't mean it is no longer natural. The only problem is that people may decide to just stare at the beauty of the hair instead of looking at your face.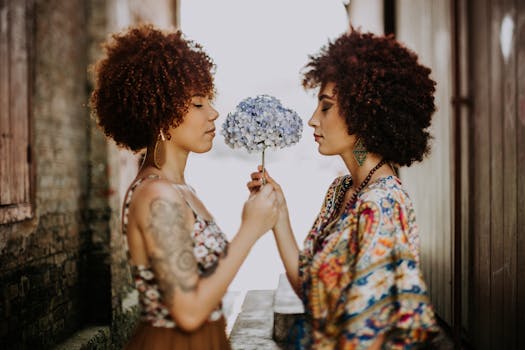 2. Dreadlocks
This is another popular natural hairstyle. Called 'locs', it involves the hair being twisted and held together until the strands combine.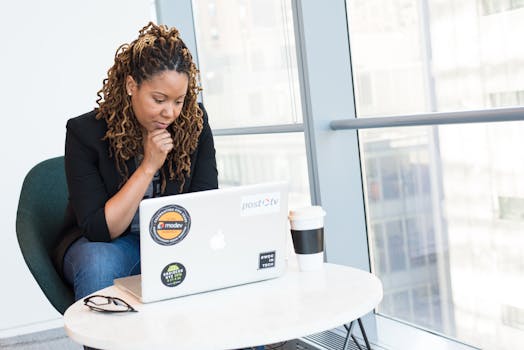 3. Cornrows
Cornrows have a very long history. Their history is said to date as far back as 3000 B.C. The style is quite popular in Africa.There has been a lot of controversies about cornrows to the extent that some employers and institutions were said to have seems it inappropriate. In fact, a court in the UK had to rule against a school which had refused entry to a student with cornrows.Cornrows can be worn in different styles and they are also worn by some men. One of the nice things about it is that it enhances the best of those who sport it.
Photo Credit: Pinterest
4. Twists
In twist hair style, two sections of the hair are twisted around one another to the ends. Examples of twists include Havana twists, Senegalese twists and so on. One of the nice things about twists is that they can be combined with other styles to achieve more classiness.
Photo Credit: Pinterest
5. Bantu Knots
Bantu knots make the wearer look cute. Their origin stems from the Zulu tribes in the southern part of Africa. And they are said to have been worn by Black women for centuries.They are also known as Zulu knots. Some of the wonderful characteristics of the Bantu knots include their charm, longevity, and the protectiveness they provide. Additionally, they require no stress or any special hair prep.
Photo Credit: Pinterest
How to Maintain Natural Hair
To maintain your natural hair, you have to cut down on the use of too many products and make sure that the hair stays hydrated.You should also make sure that you treat the hair with extra care and wear head wrap when required. Most importantly, no relaxers or texturizers. Once the texture of your hair is changed, it is no longer natural. However, you decide how to wear your hair. Make it a habit to apply your hair care regimen to maintain and keep hair in good status.