Kerone
How to Bring a Professional Look Home with Hair Clippers
How to Bring a Professional Look Home with Hair Clippers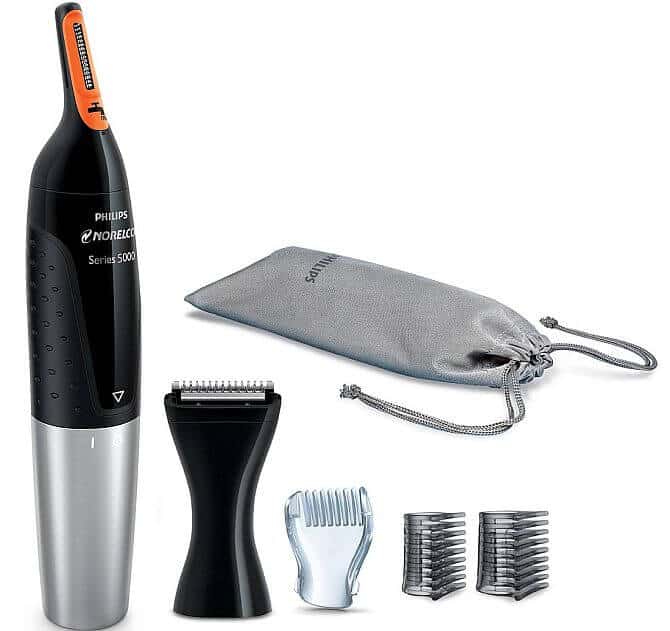 It is understandable if you have shied away from using the hair clippers at home. Achieving the clean and smooth cut that professionals have mastered is daunting for a majority of people. After all, you don't want to be subject to the stress and embarrassment of a bad hair day. However, there is a range of tips available to help you get the same results as the experts. Here are the most critical ones:
Always Settle for Professional Hair Clippers
Professionals at the
hairclippersclub.com
will tell you that you don't have to settle for less when it comes to buying hair clippers. If you are seeking for the best look, find products that the experts recommend. They must be made of quality materials and designed in a way that you can cut all parts of your hair with precision. The size and weight must be appropriate.Further, the best clippers come with a set of guide combs to usher in a sense of control. You have a chance to cut the hair evenly and protect your scalp from injuries. Just as it is the case at the barber's shop or salon, you will have no cuts after the grooming-related activities.
Find a Comfortable Chair and Wear the Salon Cap
There is a reason why professionals invest in comfortable chairs. You can easily get weary as you strive to get the desired look. It can in fact, be the only reason why you will leave lines and hurt your scalp. Find a chair that assures you are not hunched after spending some minutes or even hours on it. You can use a pillow for extra comfort. Moreover, always wear the salon cap to keep the hair off your clothing and other places such as the sofa.
Follow the Ideal Procedures of Hair Cutting
The most critical step that you cannot forget in hair cutting is thorough cleaning. You do not want to have a perfect hairstyle yet leave dirt on your hair. In any case, the process allows you to have an easier time since the blades will glide easily on the soft hair. You will have avoided cutting your skin and irritations. Start with the base of your head before getting to the top. A comb will help you to run through the hair to get an even finish. It also allows you to find out if you have missed out on some areas. It is worth noting at this point that there is always a debate as to whether you should follow or go against the direction of your hair's growth. Professionals have the capacity to go against the direction and achieve a perfect finish. You can also master the skills to get the same results.  Take time when cutting the sensitive parts of the hair such as the area around the ears or at the back of your head. Listening to the noise made by the clipper will determine whether you have cut the parts that you cannot see. At the same time, always have a set of mirrors to check the progress and finish.
Researching On the Different Terms and Styles Is Critical
You don't have to settle for simple styles just because you are cutting your hair from home. Flip through the magazines and find out the different ways of achieving a unique look. Your facial features must blend in with the style of choice. Also, get to understand terms such as razoring, layering, cutting angle and elevation among others. It is always important to start with the longer haircuts if you are experimenting on different styles. You can try as much as possible to mimic the procedures that you have observed at the barbers' or on an online tutorial. Should you make a mistake, you can go for the shorter style and thus make corrections. Otherwise, you may end up with a bald style, which does not always work with some facial and head shapes.
Moisturize Your Hair after the Cut
Every professional invests in special creams and oils to apply to your hair after the cut. You should also follow the same path. It ensures that the hair remains shiny and appealing even as you expose it to the sun and wind. The ideal moisturizers will contain special ingredients such as jojoba oil, olive oil, and Aloe Vera. Find the type that suits your needs and preferences. It is also crucial to take a lot of water and the right diet to maintain healthy looking hair.
Take Care of the Hair Clippers and Other Tools after Use
Once the hair clippers have helped you to achieve the style of your choice, it is important to take proper care of them. This involves cleaning them using an adequate amount of water. They should be stored in dry areas and oiled. The blade should be protected using a cap. More so, ensure that other tools are placed in the same place. This way, you can use the tools for several weeks and hence save on costs.It is clear at this point that anyone can achieve a professional look by using hair clippers for a do-it-yourself haircut. The benefits of this option are:
You can always save on the costs of professional hair cutting.
You will acquire new skills in grooming, allowing you to retain a unique and sophisticated look at all times.
You can get the look of your choice in a convenient manner. You don't have to wait for the next appointment to get the suggestions on the style that suits your needs.
You have a chance to remain perfectly groomed on-the-go.
You will have more say when you go to the professional stylists since you have already experimented with varied styles and determined what is good for you.
And there you have it! Investing in quality hair clippers and learning new skills will help you to get a professional haircut from home.